Ya estaba en mi mente a fines del 2014 que Europa podría ser un objetivo de viaje para el siguiente año, y por esas cosas de la vida del encontrar, apareció Pau, sumándose a mi vida y al proyecto, y con ella la posibilidad de ir se fue haciendo día tras día cada vez más fuerte. 
Antes de viajar, decidimos hacer una vuelta por la Patagonia acá en Argentina, y luego llegó el momento. Algo que estaba esperando casi desde muy pequeño, sentía siempre, no sé porque, un acercamiento grande a Europa, a su historia, su gente, y desde el momento que comencé a viajar por Argentina y con Chacay, eran cada vez más las personas de países europeos  con las cuales conectaba muy fuerte.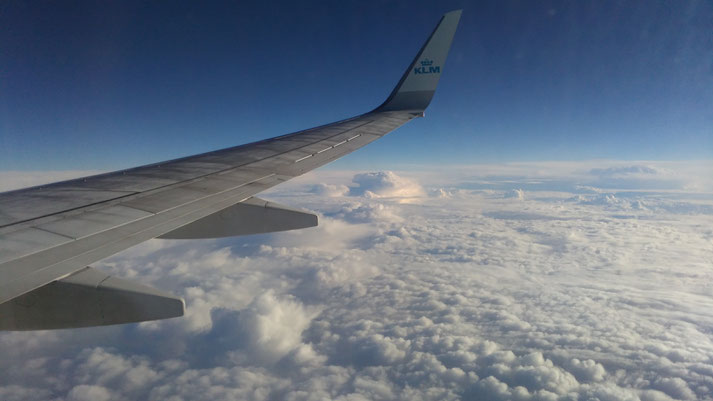 Salimos desde Río de Janeiro, jugando un poco con mi ansiedad, y pensando todo el tiempo en como Chacay Arte podía aprovechar este viaje a Alemania, a pesar del idioma y de la distancia. El viaje fue estupendo, cómodo y lleno de ganas de llegar. Por la mañana estábamos volando por arriba casi de Paris y eso ya me parecía algo muy extraño. Finalmente llegamos a Ámsterdam, y luego de pasar el control migratorio sin ningún sobresalto, y revisando más a Pau que a mí (aunque no lo crean), llegamos a Berlín. Muy pocas veces en mi vida me sentí tan bien recibido por gente que no conocía, si bien era más que obvio que todos estaban esperando volver a ver a Pau después de varios meses, la apertura hacia mí fue automática y con ello la confianza. Ya las primeras observaciones del lugar, de la ciudad, me marcaban algo distinto. Si bien era el primer día de la primavera, todo era más profundo, más quieto, se sentía cada paso, cada movimiento como algo más intenso. Lejos quedaban ya en mi primer día esa sensación de velocidad, de ruido y de caos que está dotado nuestro país.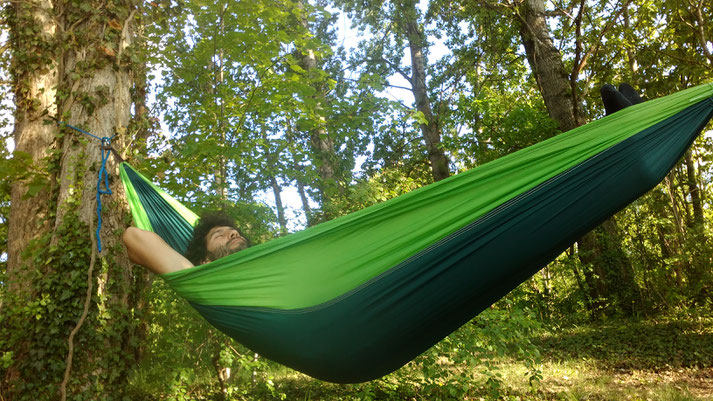 Las primeras cervezas, y sí que son ricas y creo que las mejores, y las primeras comidas diferentes, me hicieron mucho más rápido sentirme ahí y superar el desapego de la distancia. Los primeros días fueron de la mayor relajación de mí, como si sintiera que ese ritmo de vida, más silencioso de alguna manera, estaba dentro mío esperando. Día a día iba confirmando esa diferencia de ritmos, de olores, de sensaciones de velocidad de vida, de sonidos…
Algo para resaltar era justamente la sorpresa de la naturaleza. Acá en Argentina entendemos todos que es un país gigante con un montón de naturaleza por descubrir y que allá en Europa todo está poblado y cada 30 km hay un pueblo y ya nada queda de lo natural, salvaje. Pero en mi primer apreciación sobre el tema, y que luego fui corroborando, observe que, a pesar de haber mucha más población y construcción, la naturaleza es algo que no se invadió totalmente y se convive más de cerca con eso. Por ejemplo la casa de Pau esta en Berlín, la capital de Alemania, en un barrio que podría ser Villa Pueyrredón en Buenos Aires. Pero en ese barrio hay lagos (no contaminados), hay ríos naturales como hace miles de años, y hay bosques nativos donde uno puede cruzarse todos los días con zorros y hasta con algún que otro chancho jabalí. 
Chacay Arte necesitaba hacer algo en Berlín, esa capital de arte, ese lugar donde uno puede respirar arte en cada rincón y donde uno puede subir a un vagón del tren, y en ese mismo vagón encontrarse fácilmente con personas de 15 nacionalidades, religiones y culturas diferentes. 
Comenzamos a pensar en la posibilidad de hacer un festival Chacay en Berlín, con artistas emergentes de otros países que se encontraban en la ciudad en ese tiempo y con algún artista Argentino, si es que teníamos la suerte de conectar a tiempo. Y así apareció un potencial lugar y con ello el trabajo para organizar algo como en Argentina, pero muy lejos y con un idioma totalmente diferente…
---
My first trip to Europe and how Chacay Arte expands
It was already in my mind at the end of 2014 that Europe could be an objective of journey for the next year, and because of these things in life that just happen, appeared Pau to my life and to the project, and with her the possibility of going was getting stronger every day.
Before traveling, we decided to make a turn for the Patagonia here in Argentina, and then, the moment came. Something I've been waiting for almost since very small, I always felt (I don't know why), very close to Europe, to its history, its people, and from the moment I started traveling in Argentina with Chacay Arte, they were more and more people from european countries with which I connected very strong.
We were leaving from Rio de Janeiro, playing a bit with my anxiety, and thinking all the time in how Chacay Arte could take advantage of this trip to Germany, in spite of the language and the distance. The trip was great, comfortable and full of looking forward. In the morning we were flying almost above Paris and that, I thought, was something very strange. We finally made it to Amsterdam, and then passed the immigration control without any problem, they were revising more to Pau than to me (believe it or not), and then we arrived in Berlin.
Very few times in my life I felt so well received by people I didn't know, although it was more than obvious that everyone was waiting to see Pau after several months, the openness towards me was automatic and building confidence. Already the first observation of the place, of the city, marked me something different. Although it was the first day of spring, everything was deeper, still, I felt every step, every movement as something more intense. Far were already on my first day this sensation of speed, noise and chaos that is so common in our country.
The first beers, and yes they are great (and I think the bests), and the first different meals, made me feel there much faster and helped me overcome the detachment from the distance. The first few days caused a great relaxation to me, as if I felt that the pace of life, the more quiet somehow, was inside me waiting. Day to day was confirming that difference of rhythms, smells, feelings of speed of life, of sounds...
Something to highlight was just the surprise of nature. Here in Argentina we all understand that it is a great country with a lot of nature to be discovered and that over there in Europe everything is populated and every 30 kilometers there is a town and already there's nothing left of the natural, wild. But in my first assessment on the topic, (later I was corroborating), I noted that, despite having a lot more people and construction, nature is something that is not invaded, and that the people are living close to it. For example, the house of Pau is in Berlin, the capital of Germany, in a neighbourhood that could be Villa Pueyrredón in Buenos Aires. But in that neighborhood, there are lakes (uncontaminated), there are natural rivers, and there's native forest where one can be crossing every day foxes and even some boars.
Chacay Arte needed to do something in Berlin, that capital of art, that place where you can breathe art in every corner and where one can get into a train, seeing people of like 15 different nationalities, religions and cultures.
We started thinking about the possibility of doing a festival Chacay in Berlin, with emerging artists from other countries that were in the city at that time, and with some Argentine artist, if we had the luck to connect on time. And so a potential place appeared and with it the idea to organize something like in Argentina, but very far and with a totally different language...